Metal Pendulums – Includes Shipping!
The prices below include shipping costs to US.



New Shipping Rates

Shipping rates have changed, especially for international shipping of small packages.  It is not practical to order a pendulum for shipping outside the U.S. unless it is part of a larger order.

 
Be sure to scroll down to see everything.  

Most metal pendulums available wholesale to retailers.   Email us with your questions.
Maurey Style Pendulum
$23
The Maurey has long been my favorite pendulum.  The pendulum itself is just over a inch long and has a five-inch bead chain.
[/su_column]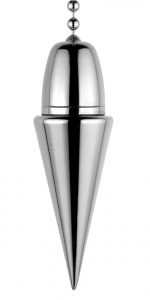 BRAND NEW! Bearing Balanced Maurey with Witness Chamber
$33
This a nice improvement on the classic Maurey Pendulum Design.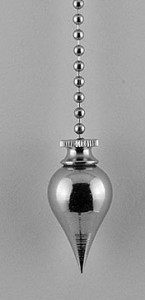 Bearing-Weighted Teardrop Pendulum
This is a cross between the Maurey Pendulum, with the chain bead pressed into the top of the pendulum, and the Teardrop Pendulum with a Hematite Bead on the end of the chain. This is an excellent pendulum!
$22

Classic Teardrop with Beaded Chain & Hematite Bead
$20
Multi-Metal Bullet Pendulum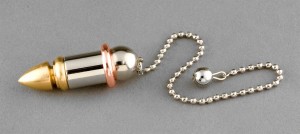 with Sample or Witness Chamber

Thoth Egyptian Pendulum
Temporarily out of stock
$24     Add to Cart
---
Vortex Pendulums
Copper or Silver Plated
$16.00
Available Wholesale
---
Egyptian Karnak Pendulums
in Silver or Gold Plating
$15
Add to Cart
---
---
---

Keychain Teardrop
This is a classic Teardrop pendulum made into a convenient keychain.
$18.00
Add to Cart
[/su_row]
---
Letter to Robin: A Mini-Course in Pendulum Dowsing
Pendulum Dowsing Series of Booklets
This the best series of booklets I've found on pendulum dowsing.
Only $9.00, including shipping within the US.
You can also add Volumes 2, 3, and 4 for $6 each after you add to your order.
We may have to contact you about slightly higher International shipping cost if you order more volumes. 
Volume 1 is also available in Spanish. Just ask when you order in Instructions or Comments
$9.00
Click here or on photo below to see our beautiful Crystal & Gemstone Pendulums.